The Rehabilitation of Constitution Gardens, Phase 2
History:
The area known today as Constitution Gardens was historically a tidal mudflat on the banks of the Potomac River and later the site of United States military buildings until their demolition following World War II. The 38-acre Constitution Gardens was built for the American Bicentennial celebration of 1976. However, the long-term health and viability of early plantings proved challenging. Today, the lake conditions have led to unsightly algal blooms, a dying and unsustainable fish habitat, and costly, labor-intensive maintenance. Trees are in critical health, and many have died due to poor soil.
The below slides picture images of the Constitution Gardens in the past and in its current state: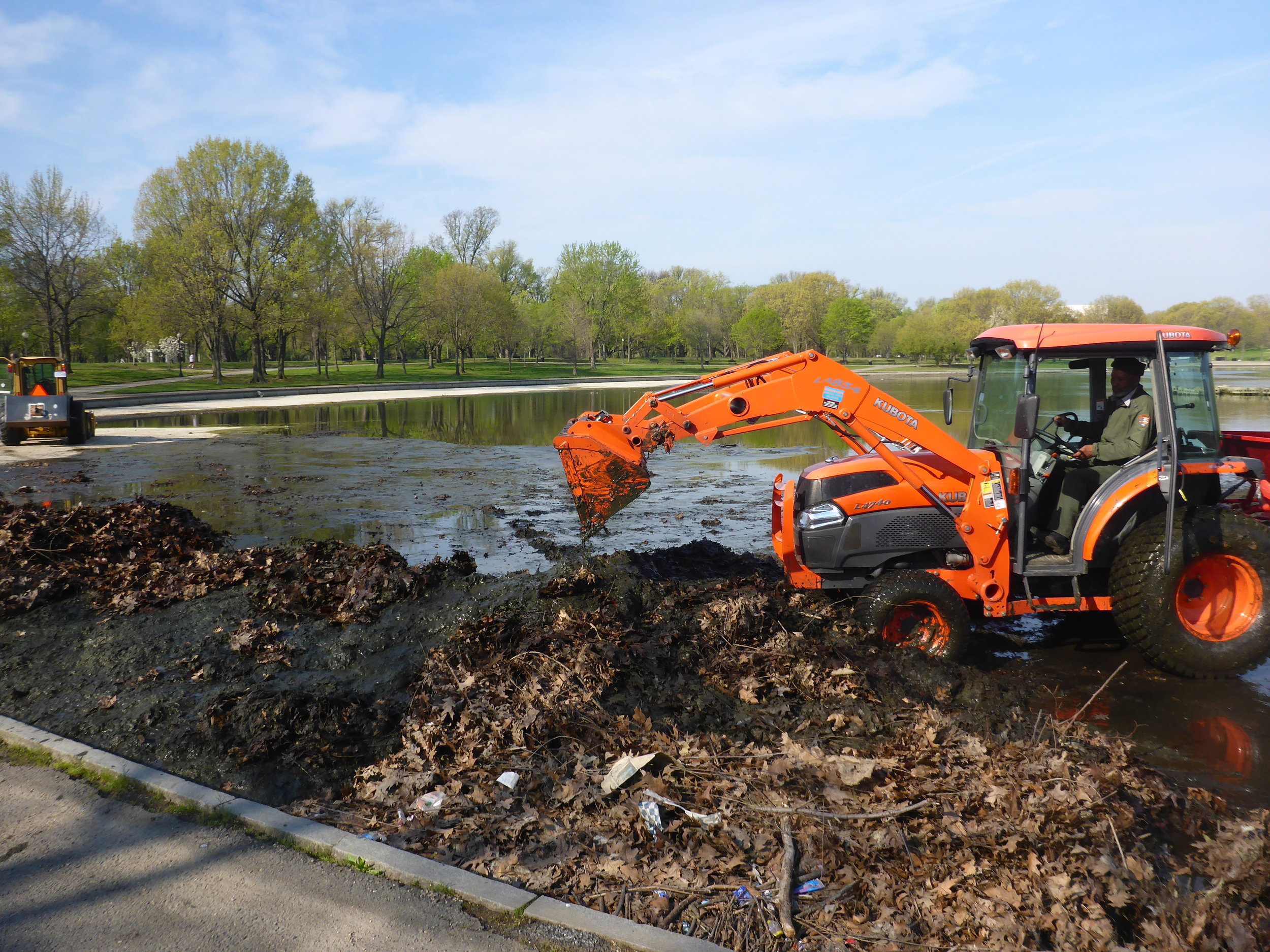 Project:
Linking the heavily trafficked World War II and Vietnam Veterans Memorials, the re-imagined Constitution Gardens will retain its original purpose as a pastoral setting, but offer a sustainable space for education and entertainment throughout the year, day and night. The restored landscape will serve as a much-needed gateway to the National Mall, orienting visitors with a welcome plaza and inviting spaces to relax, revive or learn.
The Constitution Gardens site plan, designed by PWP Landscape Architecture and Rogers Partners Architects + Urban Designers, was chosen through a national, juried design competition. The winning designs for the park will provide state-of-the-art environmental, functional and operational sustainability. The lake will be reconstructed to support wildlife habitats while reducing the impacts of storm water from the surrounding landscape and buildings, while new gardens will be planted with native species.
Recognizing the historic context of the site, the designs will offer exciting educational opportunities for students and families. Visitors will be able to reflect upon their experiences while enjoying breathtaking views of the surrounding monuments and memorials.
This project will only be accomplished through private support.
The following are renderings of what the Constitution Gardens could look like with the support of private donations: